Chambord Liqueur Royale de France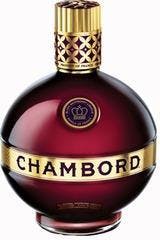 Chambord is the premium black raspberry liqueur with a fine French heritage. Chambord stands alone in its category - and in its iconic, captivating packaging. For the person who appreciates a life full of great experiences, Chambord is the essential spirit that elevates and brings excitement to cocktailing and culinary experiences. Captivating to the most discerning palate, Chambord tempts and rewards experimentation.
Wine EnthusiastThe overripe aroma is concentrated, viny/seed-like and intensely raspberry jam-like in both stages. Tastes of cassis, red raspberry syrup or, better, raspberry compote. Long, ripe, intense berry aftertaste.