Braxton Brewing Company Oktober Fuel 6 pack 12 oz.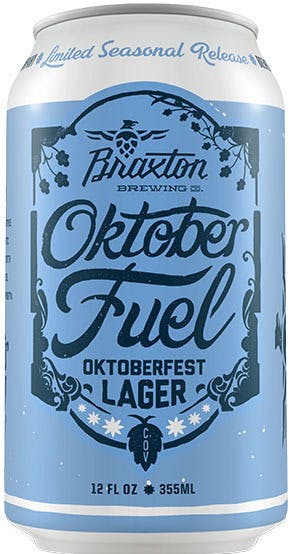 Unavailable
We're sorry, but this product is not currently available.
This traditional Oktoberfest style lager is brewed using the finest German malts, decoction mashing and noble hops. Oktober Fuel has an aroma that is dominated by complex malt characteristics including bready, biscuity and slightly toasty. It is light amber to dark orange in color, with a beautiful, long lasting off-white head. Starting with a complex malt sweetness this beer will finish crisp and dry. Oktober Fuel has a nice spicyness of noble hops to balance the malt complexity this style is known for.