Ballast Point Sour Wench Blackberry Ale 12 oz.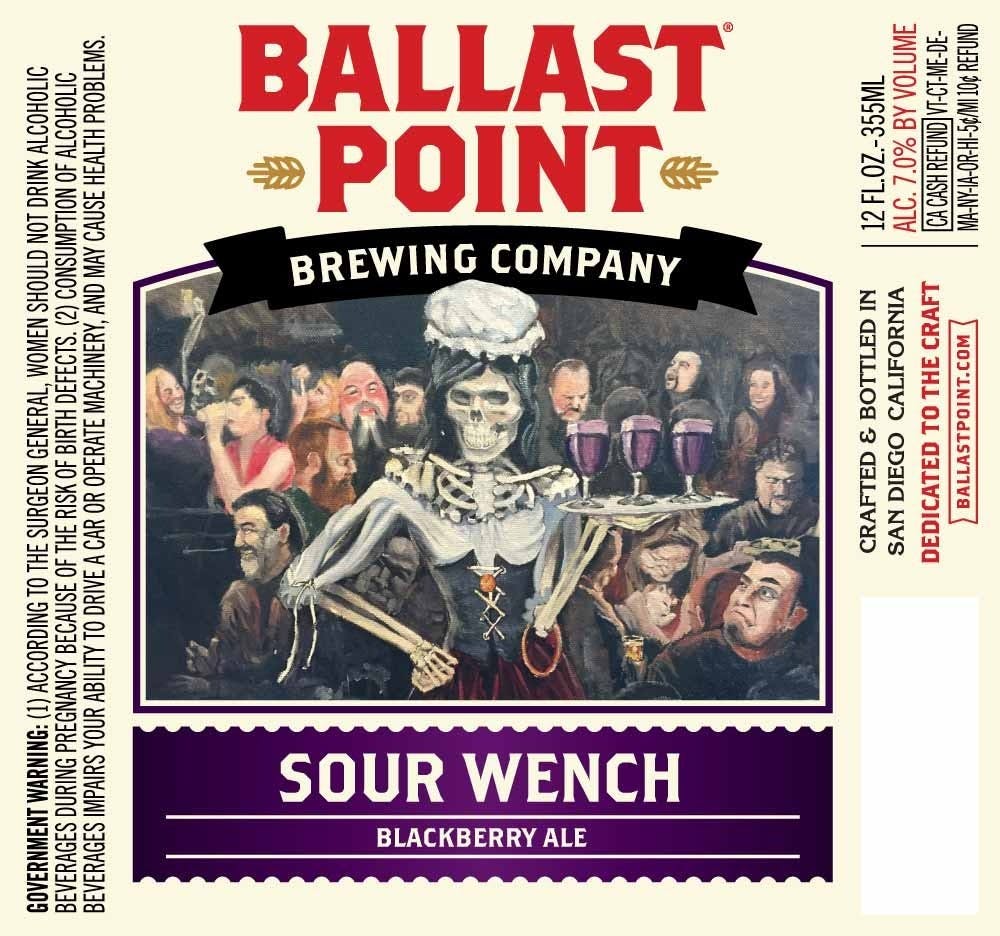 Unavailable
We're sorry, but this product is not currently available.
Sour Wench was a Home Brew Mart recipe that we made every year for the Southern California Home brewers Fest in Temecula. This Blackberry Ale was originally developed by Ballast Point's original Master Brewer Peter A'Hearn and Colby Chandler. While interning in Germany, Peter fell in love with the Berliner Weiss style of beer. A beer made with a procedure in which the mash was soured. The tartness of the Oregon State Marion Blackberries, at one pound per gallon, was a perfect addition for this sour style. Sour Wench is not aged in oak barrels. In the end, it's a great bridge beer into the sour styles.